Planetary Assault Systems
Luke Slater / Mote Evolver Records
https://www.instagram.com/planetary_lukeslater
22.2K followers
https://twitter.com/reallukeslater
26.7K followers
https://www.ra.co/dj/lukeslater

Planetary Assault Systems is one of many artist monikers used by the pioneer of British Techno Luke Slater. Slater started experimenting with music as a young boy, heavily influenced by his father's passion for music, he adopted acid house as his philosophy at the very beginning of his career while DJing in late 80s in London at the Heaven nightclub.
It didn't take him very long to achieve his commercial breakthrough and by the end of the 1990s Luke Slater was already a household name on the techno scene, dropping floor fillers such as 'Love' and 'All Exhale'. As Planetary Assault Systems Luke has released seven albums with his eigth 'Sky Sraping' to be released in August 2021.
Alongside Planetary Assault Systems, Luke Slater also performs as The 7th Plain, L.B. Dub Corp, Roog Unit and Clementine. As Planetary Assault Systems he records and releases exclusively for Peacefrog Records, Figure, and Ostgut Ton, as well as for his own label, Mote-Evolver.
For over a decade Jaygo Bloom has toured internationally alongside Planetary Assault Systems, in close creative partnership as VJ, label artist and visual performer. Live sets for the act include an impressive prism shaped projection mapped structure, indentically recreated and captured within this new edition of NFTs.
Luke has written and produced a series of sixty second, never heard before, and unreleased Techno tracks to accompany this special, limited series of 3 NFTs.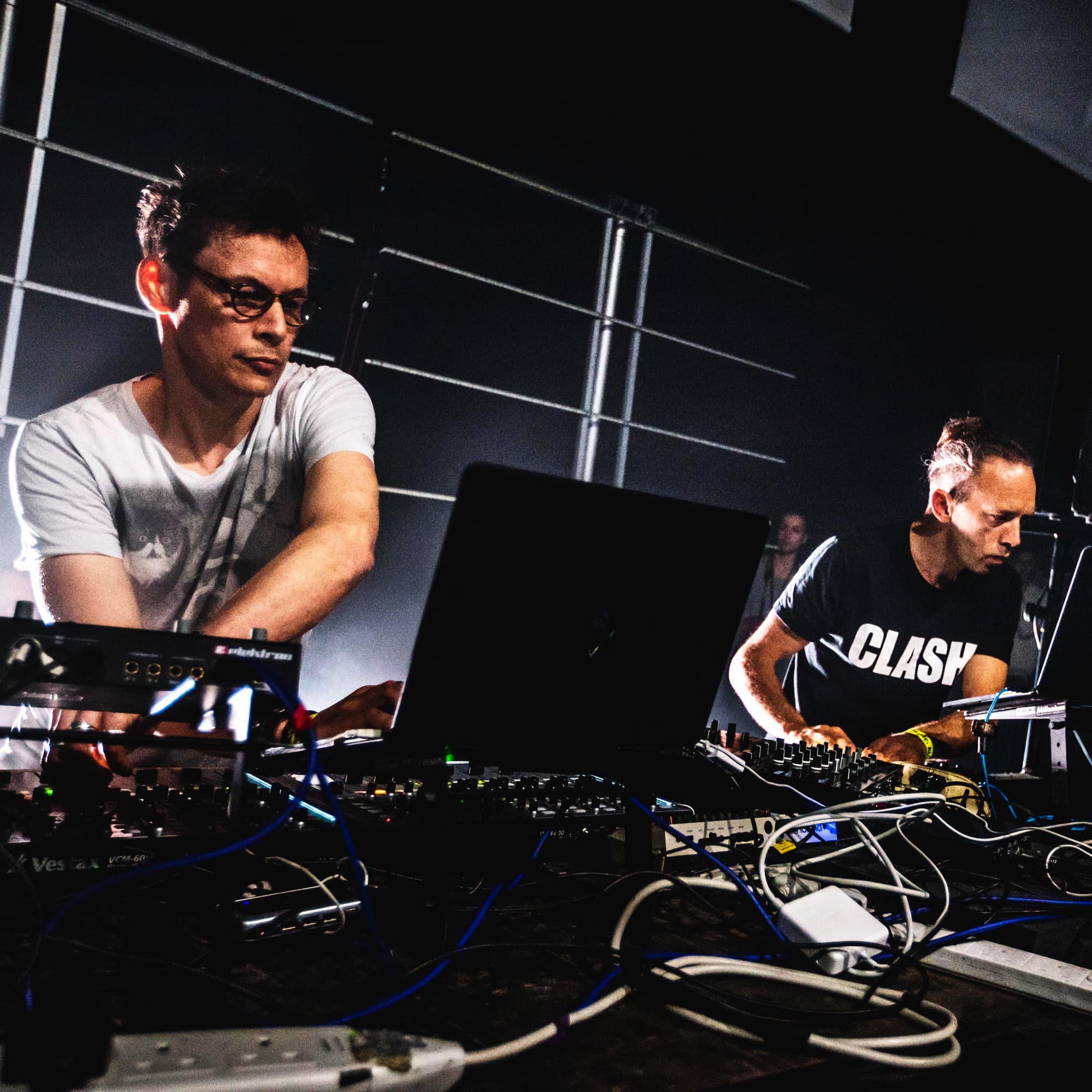 Festival
Forte
Expander / Soniculture Records
https://www.instagram.com/festivalforte
10.4K followers
https://www.festivalforte.com
https://ra.co/dj/expander
Festival Forte is an international Electronic Art and Techno Music Festival situated in the saw-toothed, stone embattlements of a centuries old fort with a panorama across Montemor-O-Velho valley.
With each festival edition a series of generative installations are commissioned for the castle gardens, designed by festival partner Jaygo Bloom. These installations transform at night into a hypnotic 3D space filled with generative visuals, a haven for the tired crowds to relax in, to take in the scene and catch a breather some distance away from the booming techno acts playing live on stage.
The Festival artworks are identically represented within this new edition of NFTs and follow a simple and clear direction that of an enquiry into generative systems, dynamic, continuously changing, autonomous and generative.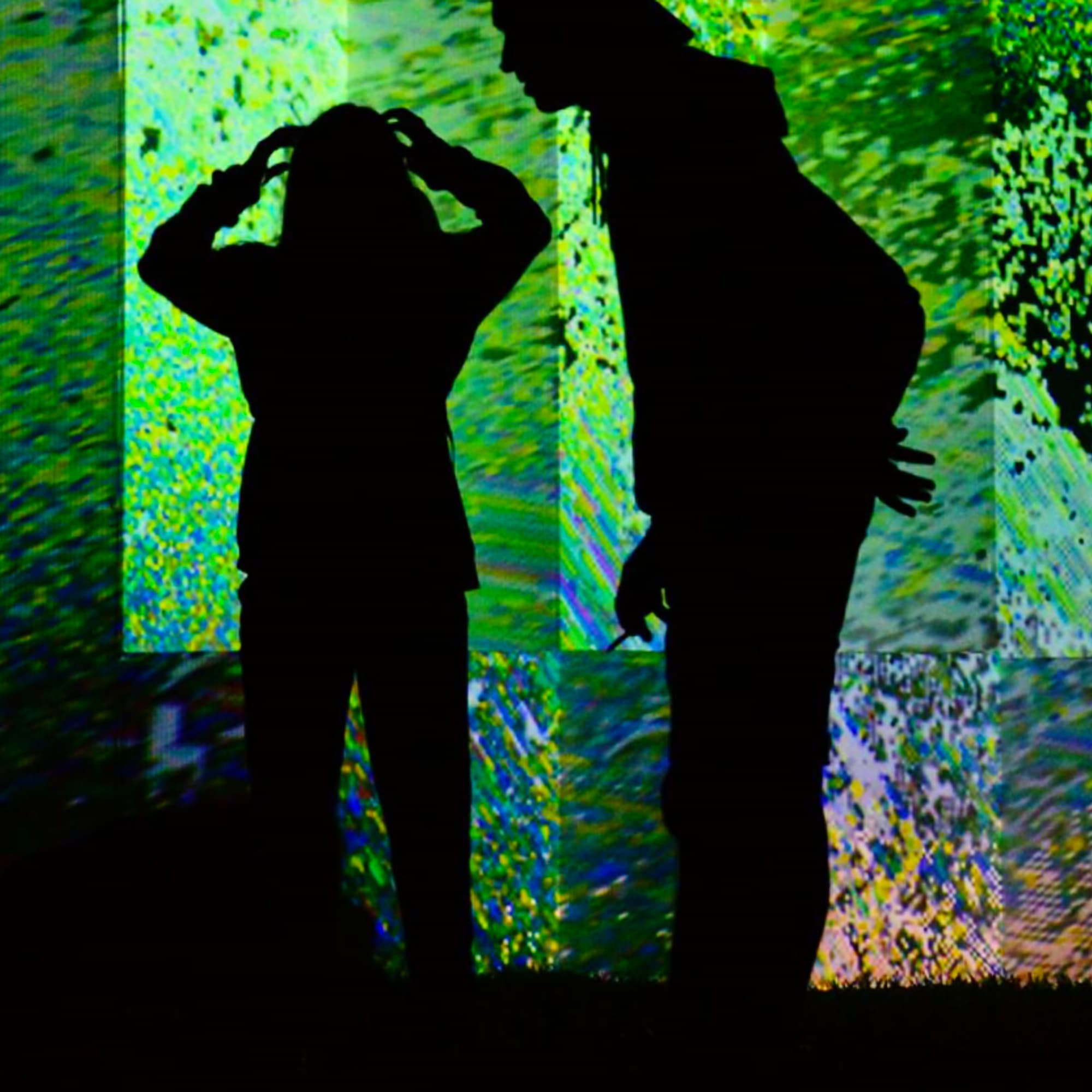 Those that attend the Festival understand its unique pull. Festival Forte has a vibe which is perhaps the closest that you can get to that original spirit that led someone one day to thinking about joining thousands of people in nature to listen to and dance to music and celebrate coming together, creating a half utopia around a half dozen days.
Expander is the Artist Ilidio Chaves, founder of Festvial Forte and the record label Soniculture. He is known for following a path that strives away from dominating standards and for constantly seeking new approaches to electronic music, especially in what regards as techno.
Expander has provided a unique soundtrack to accompany each of the three NFTs, a very limited series of minted unreleased Techno tracks.
Expander has played internationally at some of the most important clubs including Studio 672, Cologne, Berghain, Berlin, Nitsa, Barcelona, Cargo, London, Flex, Vienna, Pulp, Paris, D-Edge, Sao Paulo, Dama de Ferro, Rio de Janeiro, Space, Ibiza and some of the most reputable electronic music festivals worldwide.
With over a decade of performances and label releases, Expander is currently regarded as one of the most important key figures in the development of electronic music in Portugal.
Jaygo
Bloom
https://www.instagram.com/graphic_human
https://twitter.com/jaygobloom
https://www.festivalforte.com/festival-forte/generative/
https://www.gabba.tv
Jaygo Bloom is an artist, digital performer and educator, who's professional practice is informed by over a decade of international digital media art practice, commissioned by private and public cultural institutions, for galleries, record labels, artists, nightclubs, festivals and events.
Since the early 2000s Jaygo has been pushing at the boundaries of 'live' art practice, disrupting and rethinking his approach to media in the production of cinematic, immersive, audiovisual experience.
Through these recent NFT artworks, Jaygo responds to the current technological hype cycle and its influence over contemporary culture, fascinated by the NFT scene its historical roots and myths of authenticity and scarcity.
A regular on the international VJ circut, Jaygo has held creative partnerships with many artists and organisations including Franz Ferdinand, Philip Glass, Luke Slater, Mungos Hi Fi, Festival Forte, Time Warp, Pixelazo, Dekmantel, Berghain, Amnesia, Space, AgeHa, Fabric, Death Disco, The Southbank Centre, The Haywood Gallery, The VoiceLab Orchestra, Dundee Contemporary Art Centre, New Media Scotland, CCA Scotland, FutureEverything, The Wrong Biennale, Kiasma Museum of Contemporary Art, NEoN Digital Arts Festival, Domino, Mote-Evolver, OstGut Ton and Kompakt records.
Jaygo believes NFTs have the power to change the live events industry with transformational capability. Traditionally live experiences have been something that money can't buy, now with NFT we can incorporate these experiences into digital artworks, and relive them time and time again.
This new phase for the NFT ecology, will introduce meaningful, NFT structure that has the capability to take advantage of the convergence of many different layers on the web3 stack and provide a revolutionary new financial layer, incentivised by real world value. NFTX proposes to combine this with the layering of audio visual, social, lived experiences, facilitated by industry partners, building out communities that tie into the dance music and live events space.